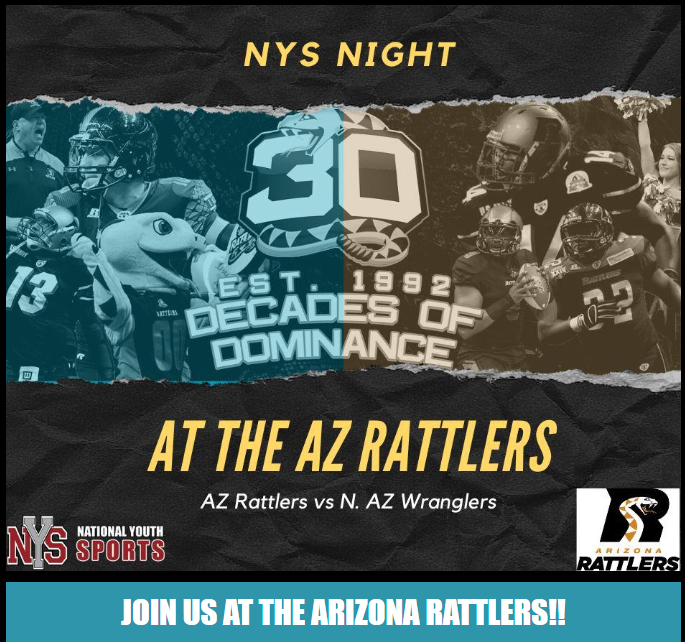 THE AZ RATTLERS HAVE GIVEN NYS SPECIAL PRICING TO THEIR GAME ON MAY 20TH!!
The Arizona Rattlers have paired with NYS to give our past & current participants and their families special ticket pricing to their May 20th game against the NAZ Wranglers! We hope to see you there to cheer on the Arizona Rattlers!
NYS NIGHT AT PHOENIX MECURY!!
Saturday May 20th at 6:05 PM
@ Footprint Center
3rd St & Jefferson
Phoenix, AZ 85004
NYS participants and families get special ticket pricing for the game against the NAZ Wranglers.
If NYS brings enough participants specials can be added like kids watching warm ups on the field and the high five tunnel!